NCCU Sound Machine Booster Club
Post Office Box 72212 - Durham, North Carolina 27722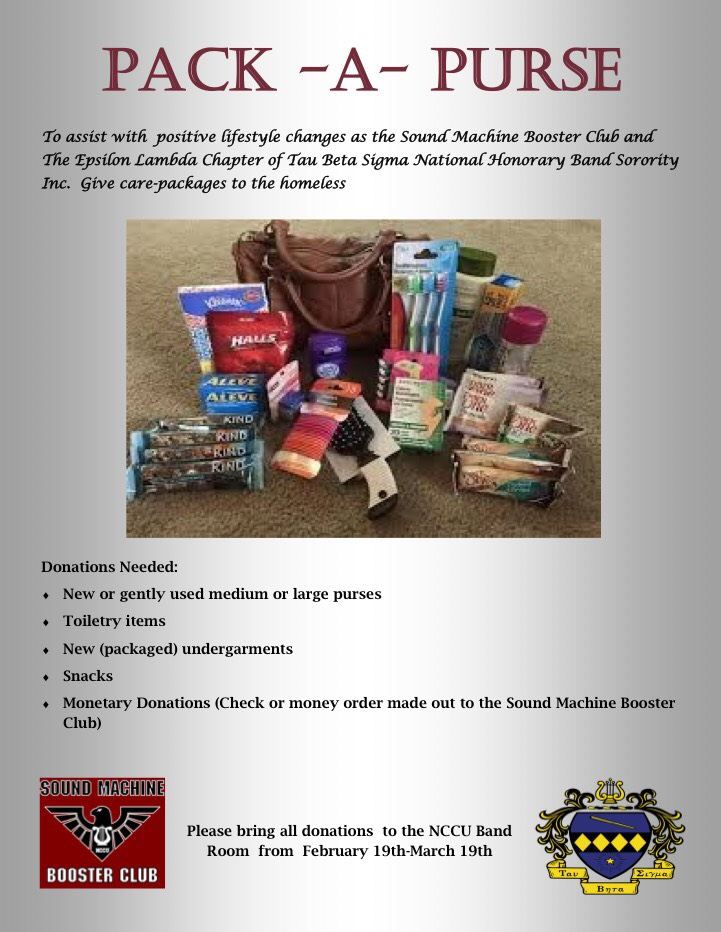 The NCCU Sound Machine Booster Club is partnering with the members of Tau Beta Sigma National Honor Band Sorority to assist homeless women. We are seeking donations along with any old (or new) purses you may have. We are asking a minimum of 3 purses to make this a great success. We will be at the Band room Monday, Wednesday and Friday after 5:00 P.M. for drop off of your old purses, donations of hygiene products and snack items. We will begin our work of distribution to the homeless every Tuesday, Thursday and Saturday until we run out of purses and backpacks. PLEASE, DROP OFF YOUR DONATIONS TO US SO WE CAN SERVE THE DURHAM COMMUNITY!